How do I close a position on FxPro Edge?
To manually close an open position, you must first locate the order in the Positions/Orders widget. You may either click on the 'Close Order' button (with 1-click trading enabled) or double click on the order and close it from the dialog that appears.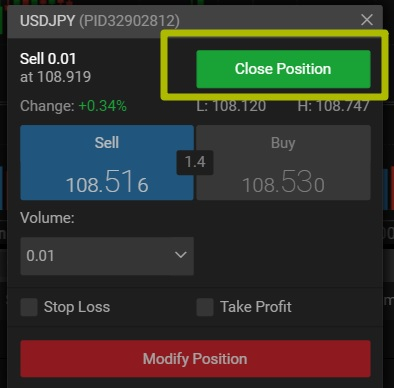 If you have set valid stop-loss or take-profit levels, your order will be closed once the market prce reaches either of the levels you have specified.
All closed positions will appear in the 'History' widget