FxPro and the McLaren F1TM Team announce the continuation of their partnership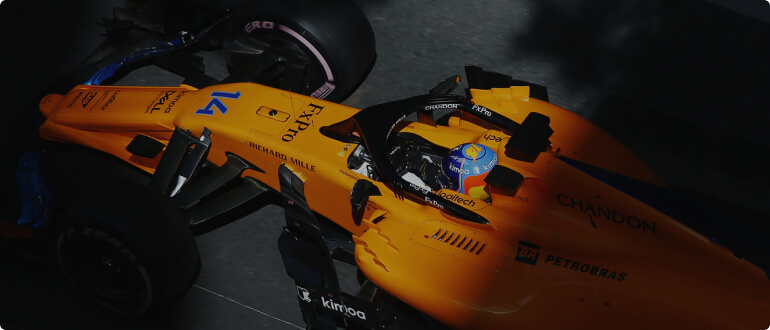 As an Official Partner of McLaren F1TM FxPro has announced the expansion of cooperation with the Racing Team. The FxPro branding will now be added to the front wing and cockpit of the car at the Australian Grand Prix 2020.
This historical partnership continues to support the commitment to excellence and innovation shared by McLaren and FxPro.
With over 390 million orders executed and nearly 7000 orders processed every second, FxPro is well aware of the challenges high pressure, high performance environments present.
Zak Brown, Chief Executive Officer, McLaren Racing:
"We are pleased to be announcing an extension to our partnership with FxPro. We look forward to continuing to use the global nature of Formula 1 to highlight this brand's position as the world's number one online broker."
Ilya Holeu, Chief Marketing Officer, FxPro:
"We are very excited about our continuing collaboration with McLaren starting from 2020. There is a powerful connection between the philosophies that underlie each of our companies, and here's hoping it's a great new year for both organizations, driven forward by even higher levels of determination, expertise and the all-important technological edge that makes the difference."

Charalambos Psimolophitis
aboutUs_teamCEO

Ilya Holeu
aboutUs_teamMarketing
Back to all Press Releases